Hello! My name is C. René Washington, Master coach and midlife mindset maven. What's a maven, you ask? A maven is an expert or connoisseur and after doing deep (and successful) mind-resets on myself and greatly appreciative clients, I am both!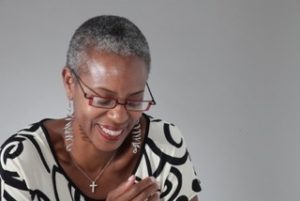 I studied the art of life coaching with Dr. Martha Beck, Oprah's personal coach.
My background includes 25+ years of work in busy, demanding corporate environments—including one of the nation's largest healthcare companies. Now, I live life fully on MY terms and stay fired UP about helping women do the same! What that looks like for me:
Speaking to women's groups
Writing a book for midlife women, Take The Trip! 4 Journeys Every Midlife Woman Needs To Live In Purpose and Freedom
Launching The Midlife Remix podcast and community for women ready to create new chapters
Dancing across the Seine River with a group of besties for my 60th birthday celebration
Celebrating my 50th for 18 months
Finding later-in-life romance and love and marrying husband #2 (and final!)
Being a resident coach for We Should All Be Millionaires author and entrepreneur, Rachel Rodgers
Mentoring coaches-in-training for queen of all things coaching, Susan Hyatt
I have many more interests/passions including two book club memberships and new hobby with hubby: birdwatching. I'm rolling through these next chapters on the Cicely Tyson path: living passionately until my final rest AND I WANT THE SAME FOR EVERY WOMAN WHO WANTS THIS FOR HERSELF!
Here are a few interviews and the I Am Courage talk that will give you great insight into who I am and why I'm passionate about the work I do:
The Midlife Remix, click here
End Like You Want To Begin, click here
Release Your Fears, click here
I Am Courage, click here
If these interviews have got you thinking, "Yes! Please! I need this kind of life upgrade."  OR "I want to bring this message my group." then contact me at Rene@TheMidlifeRemix.Life to book my speaking services or to get on the podcast notification list.
Thank you for visiting my website!
I'm wishing you a lovely day—and maybe I'll see a note from you in my inbox soon!
c.René
If you've never tried coaching before, Click What Is A Life Coach. I'd be honored to work with you and here's what we can do together. Having worked with many wonderful coaches myself, I can tell you… it's an investment in yourself that pays for itself many times over.
Still want to know more? Click credentials and interests.