Hello! My name is C. René Washington and I'm a certified life coach.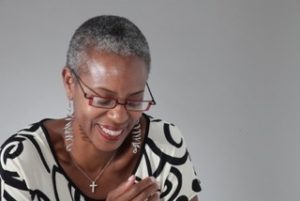 I studied the art of life coaching with Dr. Martha Beck, Oprah's personal coach.
My background includes 29 years of work in busy, demanding corporate environments—including one of the nation's largest healthcare companies. I'm very familiar with the challenges that hardworking, high-achieving women face because… I've lived that life.
Today, I coach women who want to release all kinds of heavy, unnecessary weight—emotional weight, mental weight, and sometimes physical weight, too. Women who want to feel better, make changes that stick, and begin a beautiful new chapter.
I can show you how to…
– Set exciting new goals, live more boldly, and stop living a "Someday, maybe…"  life.
– Reshape your daily routine so that it energizes you instead of exhausting you.
– Conquer feelings of resistance, overwhelm, procrastination, and insecurity.
– Silence that negative inner chatter, create a new mindset, and perceive difficulties and setbacks in a new light.
– Just feel happier. Period. More fun, more travel, more dancing with your girlfriends, a lifestyle that's full of incredible experiences and memories, not just nonstop work!
If those words have got you thinking, "Yes! Please! I need those kinds of changes…" then contact me to schedule a coaching session, or check out my blog for some free inspiration. Struggling with your career? Definitely check out my class, Your Next Move.
Thank you for visiting my website! Feel free to sign up for my newsletter for stories and resources, coming to your inbox once or twice a week.
I'm wishing you a lovely day—and maybe I'll see a note from you in my inbox soon!
–C. René
— MY CREDENTIALS —
– B.A. Huntingdon College
– Certified Life Coach, The Martha Beck Institute
– Licensed Desire Map Facilitator
– Certified BARE Body Image Coach
– Certified Master Coach (Coursework in progress)
– 29 years experience working in busy, high-pressure corporate environments.
– Decades of experience working with women on topics like: career transition, excelling at work, goal setting, re-defining success, work/life balance, reinvention, and finding more satisfaction in life and at work.
— MY PASSIONS AND OBSESSIONS —
– Books. I always have a big stack that I'm going through. Recently, I enjoyed: Trainwreck: The Women We Love to Hate, Mock, and Fear… and Why by Sady Doyle, as well as Flow: The Psychology of Optimal Experience by Mihaly Csikszentmihalyi.
– TV shows. Especially Downton Abbey, Call The Midwife and Masterpiece Theatre. I got to visit Downton Abbey filming locations in England and it was a total dream come true!
– Travel. Exploring new cities, hiking, walking, dancing, and moving my body in a way that feels good, plus leading relax & release retreats for women.
– Learning. I'm constantly signing up for new classes, workshops, and certification programs. I love discovering new techniques that I can share with my clients. I'm always searching for my next "A ha!" moment.
– Coaching. Isn't it obvious? Haha! I absolutely love working as a life coach. When I'm coaching, that's when I feel the most lit up, energized, and purposeful…truly in my "flow." I love that moment when a client sees a solution she hadn't considered before, or when she realizes the truth about a situation, and feels inspired to take action in a new way. Yessss! I live for those moments.
If you've never tried coaching before, I'd be honored to work with you and here's what we can do together. Having worked with many wonderful coaches myself, I can tell you… it's an investment in yourself that pays for itself many times over.