Hello! My name is C. René Washington, Master coach and mindset maven. What's a maven, you ask? A maven is an expert or connoisseur and after doing deep (and successful) mind-resets on myself and greatly appreciative clients, I am both!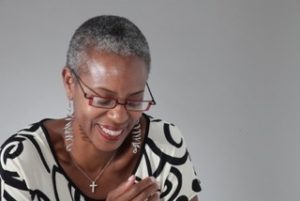 I studied the art of life coaching with Dr. Martha Beck, Oprah's personal coach.
My background includes 25+ years of work in busy, demanding corporate environments—including one of the nation's largest healthcare companies. I'm very familiar with the challenges that hardworking, high-achieving women face because… I live that life.
Today, I coach women at that midlife, What About Me? stage who want to release all kinds of heavy, unnecessary weight—emotional, mental, and sometimes physical, too. Women who want to feel better, make changes that stick, and start living their dream-come-true next chapter. Women who understand the value in the special kind of satisfaction that comes from making their own success happen: it's PRICELESS!
I can show you how to…
– Wean yourself out of years of being at the bottom of your priority list and prioritize long-held dreams and goals without sacrificing important relationships.
– Set exciting new goals, take bold action to achieve them (small bold steps if needed), and stop living a "Someday, maybe…"  life.
– Reshape your daily routine so that it energizes you instead of exhausting you.
– Conquer feelings of resistance, overwhelm, procrastination, and insecurity.
– Silence that negative inner chatter, create a new mindset, and learn a proven method of walking successfully through difficulties and setbacks.
Just feel happier. Period. More fun, more travel, more dancing with your girlfriends, a lifestyle that's full of incredible experiences and memories, not just nonstop work!
If those words have got you thinking, "Yes! Please! I need those kinds of changes…" then schedule a free 30-minute discovery call or check out my blog for some free inspiration.
Thank you for visiting my website! Sign up for my newsletter below for stories and resources, coming to your inbox once or twice a week.
I'm wishing you a lovely day—and maybe I'll see a note from you in my inbox soon!
c.René
If you've never tried coaching before, Click What Is A Life Coach. I'd be honored to work with you and here's what we can do together. Having worked with many wonderful coaches myself, I can tell you… it's an investment in yourself that pays for itself many times over.
Want to know about me? Click credentials and interests.