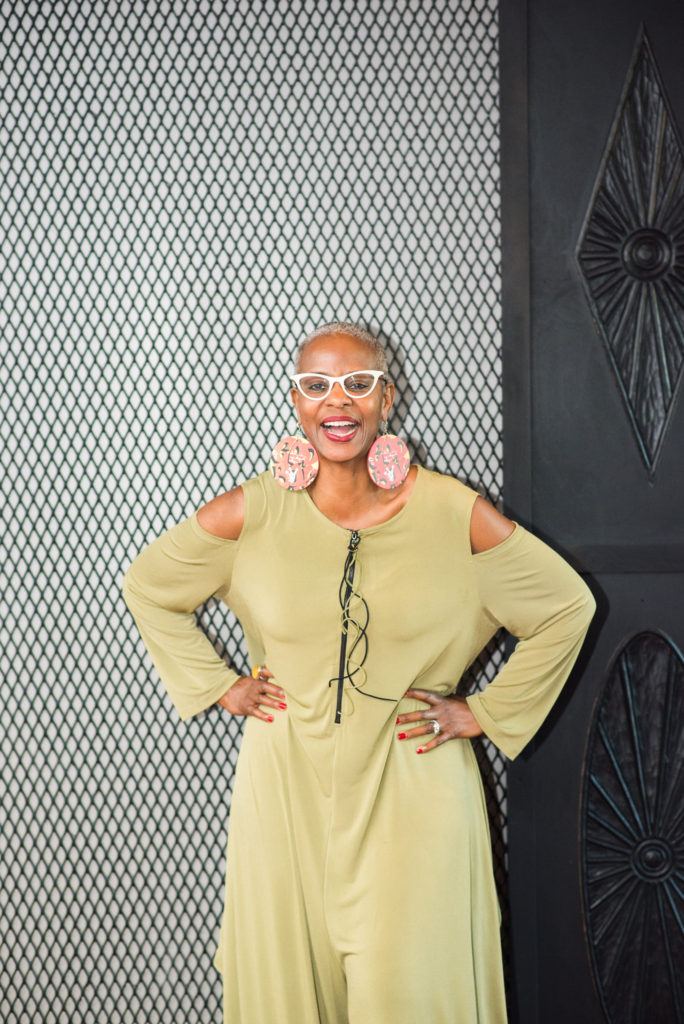 I am sitting at my new desk, in my new life to which I am enjoying, looking over the notes of our sessions.  Thank you a million times over for helping ME to come out of hiding.  God used you to push me.  I have taken hold of the poem "Our Deepest Fear" by Marianne Williamson.  I think I mentioned before I was stagnated by fear but I am now free and fearless to be me.  YOU ROCK" ~ Linda Paul, Legal Admin Asst
When I left my company, I didn't know what I wanted to do. I only knew what I had to leave. My main concern was making sure I could eat and keep a roof over my head. Now, I know that financial planning is only one piece of your life plan post-career. It would have been great to go through a process that uncovered and connected me to my Who, What, and How at this stage of life.
I could have saved myself a whole lot of time if I'd been smart like one of my clients, who hired me when her youngest child was a high school senior, to create her next chapter plan. Since then she's started two successful businesses. Or another smart client who's on a three year plan to walk into her dream of running a charity. Or another client who retired and we worked out a plan for her to draw strong boundaries around her time and dip her toe in some opportunities to see how they fit before fully committing. 
After our sessions, I always feel energized, focused and I have a specific action plan. ~ Delores Simmons, Federal Attorney
Nope! I bolted on fumes and figured it out on the back-end. I've had loads of fun and although, it's worked out beyond my imagination, I knew there had to be easier path.
So I created it:
B.O.S.S. UP YOUR BOUNDARIES…LEVEL UP YOUR LIFE!:
I know from 20+ years of coaching in corporate and as a life coach that many things can derail us from creating and living our best lives: rich relationships, enriching careers/businesses, healthy habits, joyfully memorable experiences, and more. There are two contributing foundational factors I see that are always present:
a funky mindset based in some type of F.E.A.R. (false evidence appearing real) 
broken or non-existent boundaries
The Midlife Remix: B.O.S.S. UP Your Boundaries! is your path to flipping that script.
If you're highly motivated to make the change you want in your life RIGHT NOW, this is your package! B.O.S.S. UP Your Boundaries! is a specially curated coaching intervention:
Five 55 minute coaching sessions (must be completed within six week time frame)
Gap assessment re where you are, where you want be and the poor boundaries getting in your way
Action plan that closes your gap, including accountability that keeps you on track
Coaching access between sessions during business hours through text/email/Vox
Investment…$5000. Schedule a 55 minute consult call ($500 and the $500 applies to the $5000 investment) here
"Wow! You have just been a gem to my life! I'm so different now! You taught me to [own] my goals and believe in them." ~ Dr. Taryn Fletcher, Executive Director
Customized Coaching Plan…Want to discuss something curated differently than above? Yes, we can! Schedule a 45 minute consult ($500 investment applicable to curated coaching plan) here.
Why do I charge for consult calls? Because your life will be changed after that call. Because I only work with women who are ready to take action. If you want to check me out 'for free', you can read my blogs, listen to The Midlife Remix podcast episodes, talk to a previous client, or check out my media interviews. Treat Yourself to Investing In Yourself! And remember, the consult call fee applies to your selected coaching plan. This is your time!
She helped me face the fact that I was holding on to certain situations for fear that they would not be replaced in my life with something better. The ability to "thrive" in my career and life rather than just "survive" is a much healthier place to be. I credit her with helping me to arrive at an exciting point in my career and life today!" ~ Melanie McNary, VP HR
NEW COACHES…WE GOT YOU!!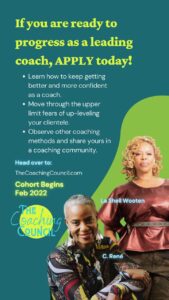 When two kick-ass coaches put their heads together, take note!
The Coaching Council, created by master coaches La Shell Wooten and moi, is for certified new and developing coaches committed to elevating their coaching skills in ways that not only supports the goals of their clientele, but also supports their entrepreneurial goals in the field of personal and business coaching. Get full details here.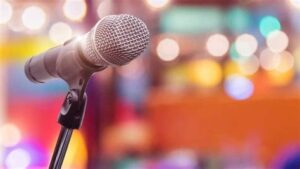 Send inquiries to Renew@TheMidlifeRemix.Life to book me for a speaking event or workshop.