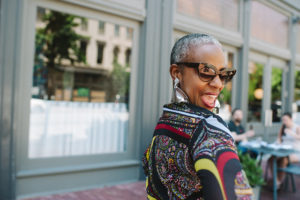 It's my birthday!! I wanted to write a profoundly inspiring, Kick-A birthday message. Then I saw Pablo Neruda's words on my friend, Sharon Zink's FB page and I've learned not to look a gift horse in the mouth.
These words are more than profoundly inspiring. I'm blessedly grateful to say that these words…
Are. My. Life.
If they aren't for you now, I hope they will be soon. Back to the celebration. ♥️💃🏽🌈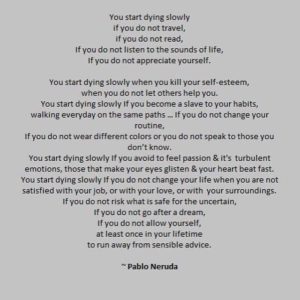 P.S. If you want to stop "dying slowly" and start living your dreams, check out the opportunities to work with me under Coaching and Classes. Don't miss the FREE coaching session bonuses that end at midnight tonight.