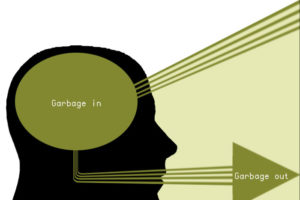 When people ask me what I do as a life coach, I typically reply that I help women close the gap between their A(where they are now) and their B(where they want to be). I saw a commercial for the 1-800-got-junk company and it struck me that I'm also in the junk removal business.
They get rid of your:
appliances
electronics
carpet
mattresses…and more.
I guide you through getting rid of your mental junk:
complacency
lack of confidence
inertia
externalizing
obligated living…whatever is not serving you.
And I do this from a place of having been there too. From a place of falling back into one of those holes from time to time. From a place of knowing that remaining there is not an option for optimal living.
What I love about coaching is that there are  all kinds of paths to do the work: retreats, vision board events, Desire Map workshops, group teleclasses and individual sessions, etc.
My latest option: the L.T.S.G. BOOK CLUB!! Reading is my jam AND my jelly! And this is going to be a no-stress, up-level your life club. Interested?? Check out the details here and sign up! There's a cool mug giveaway waiting on you! https://crenecoach.com/the-l-t-s-g-book-cluba-crenecoach-jam/
P.S. If part of the junk clogging up your mind is job misery, I've got you covered there too. I and another kick-A coach, Gwen Hall, have teamed up to help you find work you love during a six week teleclass, Your Next Move. https://crenecoach.com/your-next-move/
Enrollment is open!