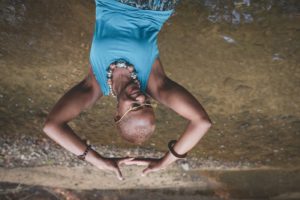 Stop letting perfection stop action.
The fear of not getting it right, i.e., perfect, is probably the #1 issue that blocks my clients from manifesting the life they want. I've had three conversations with midlife manifesters in the past few days that connected directly to this. I too have to check myself on this blocker. Here's how to pull yourself off that ledge:
Declutter…ditch physical clutter to ditch mental clutter. Clear a closet or even a drawer of what no longer serves you. Try it. You'll be pleasantly surprised at how much this helps your getting clarity.
Remind yourself of your imperfect wins (and they're ALL imperfect). One of the blessings of midlife is that we have many years of experiences that we can look back on and see that most of what we worried ourself crazy or stuck over, never happened. Or if it did, it usually wasn't as bad as we feared.
Stay (mostly) focused on YOUR BIG GET. Missteps will happen. Focus on the 'step', not the 'mis'. Learn from it and keep stepping!
Embrace the journey instead of fearing it. I said 'mostly' above, because there is so much richness on the path. Richness that lights you up (joy). Richness that pains you (lesson). Richness that lands you on a completely different path and still lands you exactly where you're meant to be.
Stop trying to do it alone. Stay in your lane AND build your highway. My BIG GET is coaching as many midlife women as possible to living their personal brand of freedom. My gift is coaching. The backend stuff to get my message out is not. (Soooo NOT!) When I started, I did everything…imperfectly and often felt upside like the pic above. Yes, I fell off track at times, but I got back on and kept it moving. Now, I'm building and expanding my highway by hiring professionals who do their lane well so I can stay in mine! NOTHING's more valuable than my faith, my time, and my health. Paying to fill in my skill gaps supports ALL of that and is worth every penny!
My path has been crooked (Have mercy!), but, "I wouldn't take nothing for my journey." (Maya).
Who do you learn best from? Someone who's life has been a crystal stair? Who's path has always been straight and has only experienced everything working out right for them??
Or someone who's risen above 'way out no way' circumstances, poor choices, left turns and has a testimony from tests??
Don't let wanting to be perfect keep you stuck. Let wanting to be FREE move you forward!
Done IS better than perfect.
c.René
The Midlife Manifest revolution has begun! If you're a 'be about it' woman who's ready to stop wasting this best life chapter and get that life you've been craving, join us in my free facebook group, The Midlife Manifest by clicking here.
You're DECIDED, COMMITTED, and READY to RECLAIM your life NOW! Let's talk about how to work with me. Schedule your discovery session here