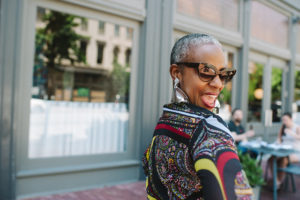 Hello Beautiful!
It's still chilly here, but I'm in a Spring Forward state of mind. Eager to exit my winter cave, I wore a workout outfit to physical therapy with the plan to walk afterwards. Unfortunately, that plan was cancelled. I'm getting physical therapy for level 8-10 pain due to a torn meniscus  in both knees.
My therapist nixed walking because it's weight bearing exercise and she wants me to strengthen the knee area before adding that kind of pressure. No walking, yoga, dancing, etc. Other than the strengthening movements she taught me, I can only do cycling.
A life coach being restricted to spinning her wheels. LOL
And as my life-coachy mind does, I immediately connected to a bigger message.
I specialize in mindset work because I've learned from my client's experience (and my own) that desired change may be obtainable, but it's not sustainable without a strong mindset foundation. What may seem like wheel spinning work  is actually life-propelling.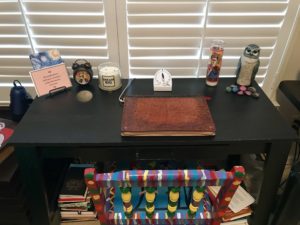 I often recommend de-cluttering to clients. Purging the no longer loved or useful to open space for new possibility and opportunity. Being gifted a desk by a wonderful SisterFriend, inspired me to do a long overdue deep purge of my office and turn a seldom used room into a space that I don't want to leave! And that happiness has translated into higher productivity, including my creating the content for an e-book.
An idea I've had for months came to fruition when I opened up space for it happen!
"…I create my own reality." ~ Frida Kahlo
Have you opened the space for what YOU want? Is your foundation aligned with the change you crave?
Helping women identify what they truly want, craft a plan to get it, and cementing their inner foundation to sustain it: This is what I do.
If you want an opportunity to catch my FREE 7 Deadly DreamLife Blockers webinar, click here to view the recording. It will only be available through midnight Sunday, 3/25.
SCHOLARSHIP OPPORTUNITY:
I'm doing a partial-tuition scholarship for the upcoming Let That S%#t Go! teleclass. If you're a woman (or know a woman) who feels stuck, would be a motivated and committed participant, and can't quite swing the full tuition, please click here to apply.  The recipient would only pay $100.
❤❤❤❤
c.René Washington