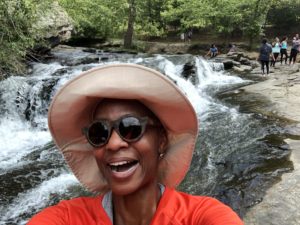 Hello Beautiful!
One of my favorite things about midlife is that I've learned to trust myself. I stay informed, stay in prayer and intuitively decide the path I need to take. So when I decided to try a new adventure (hiking) and wanted to purchase appropriate shoes, I nixed my usual move: Amazon delivery and went to an actual store.
Excellent  decision!
My mom was the queen of self-sufficiency, but she also taught me to keep a list of go-to experts. So while I could have done my usual 'highest star rating for the lowest cost' google check, I decided I wanted the best foundation to keep myself from falling. What I experienced at Alabama Outdoors:
1. Hands-on Expertise was worth every penny those $200 shoes cost me. Brittany took me through THREE DIFFERENT FIT TESTS to ensure I was getting the best shoe for my needs.
2. Getting exactly what you want is worth the time it takes to get it. Brittany spent a solid hour with me. She assessed who I am, where I was going, and what I wanted. She took me through all of my options and didn't let me settle for less than I needed to have a great hiking experience.
3. I slipped twice on that hike and my shoes kept me from falling.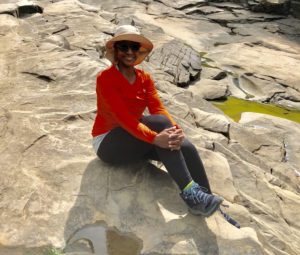 As it says in Ecclesiastes, there's a time and season for everything. Amazon couldn't do for me what the Alabama Outdoors staff did. I left singing  their praises and also experiencing a sense of familiarity because I provide that level of service to my clients…walking them through my signature Get Your Life transformation process.
If you've been craving life-lasting change and don't have it, how committed are you to getting it? If you're complaining about the same thing today that you were a year ago, how serious are you about changing it?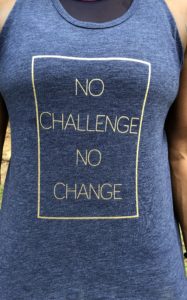 Midlifers committed to their change take the necessary action to get it.
Mid-thrivers who are serious about their change step up to the challenge and invest in themselves to get it. They ditch do-it-yourself and get expert help.
These are the women I love working with…watching them Let That (maybe someday/it's too late/I'm not worth it) ShXt Go! and forge their new paths to personal freedom.
Let's step to it, Women!
c.René
***Had a blast during my On The Edge radio interview! Listen here
***Join my free Facebook group, The Midlife Manifest, here