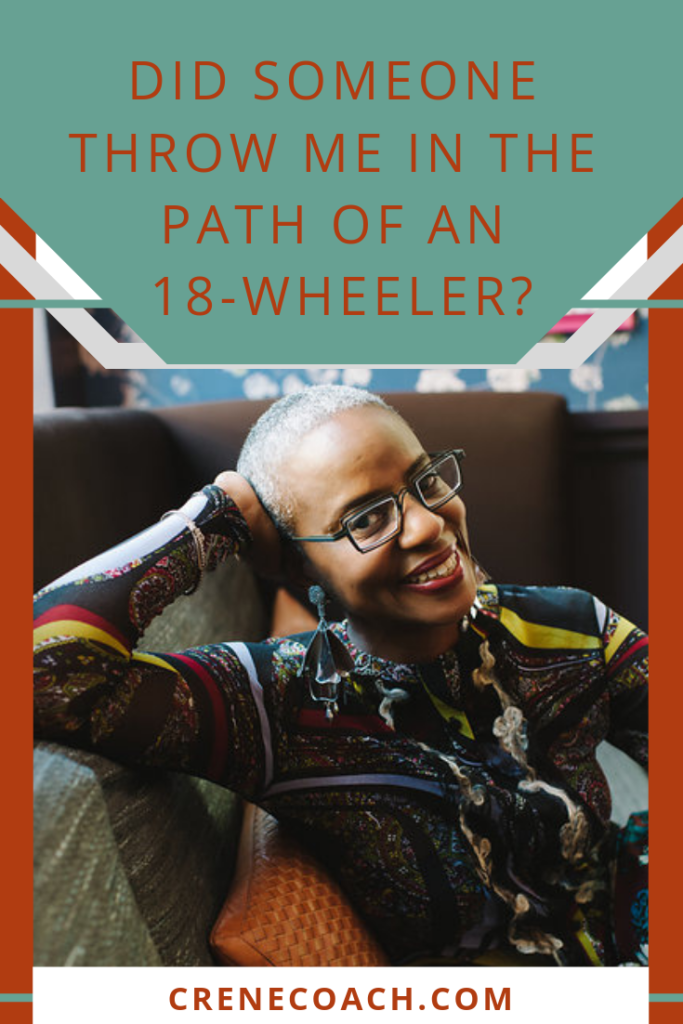 Recently, my back was giving me fits. A simple turn on a flight pulled a muscle that threw me into tremendous pain. After rest, home remedies, and even a muscle relaxer from the doctor didn't completely rid me of the pain, I decided to try one more thing: more movement. I returned to my strength training sessions and went to a new class called POUND.

POUND is "the world's first cardio jam session inspired by the infectious, energizing and sweat-dripping fun of playing the drums." Had a blast! The instructor warned us that we'd be really sore the next day, which only slightly registered with me because beating sticks to movement didn't seem that intense. WRONG!! The next morning, places in my body that I didn't know existed hurt like hell! And it was strength class day! I made it to class that day and the life metaphor was clear to me:

Good pain squashes bad pain.

By the end of that week, I was still exercise-sore, but the pull in my back was gone. Yessss!! And this is what I also experience … what my clients experience with life change.

Deciding to leave that long (and 'safe') career, eliminating toxic relationships, starting a business, drawing strong boundaries, taking a chance on new love … these are HARD decisions and transitions. And when I say good, I don't mean feel good, I mean necessary pain. Because on the other side of good pain…

FREEDOM!

When my clients struggle with making the tough moves, I ask, "Are you suffering now?" The response is always, "Yes!" And my response is always, "Then stop suffering for more suffering and make your suffering count for your good." Creating a strategy for living life on YOUR terms is the best thing you can do for yourself. This quote from an 86-year old trapeze artist I saw featured on the news keeps bubbling up: "I do what I love and I do it TOTALLY."

For me … for my clients, it's TOTALLY from here on out! What about you??

#LetThatShxtGo! #ItsYourTime #MidlifeManifest
P.S. If you know the value of good pain, here are three ways I can help you get you to your TOTALLY:
Join The Midlife Manifest Group and connect with other women who are in midlife transition. This is my Facebook community where successful retire-to-thrive women learn how to get more 'who I am' clarity, stop living hijacked lives, and live in purpose with passion. Click here to join.
Sign up for the Midlife Manifest Sistermind. I just kicked off my transformation that sticks program. If you'd like to learn what you need to do to make serious life changes in 2019, reply to this email with 'I'm Ready' in the subject line.
Work with my team and me privately. If you'd like to work directly with my team and me to help you live a more passionate and FREE life, simply reply to this message and put "Private" in the subject line. Tell me a little about your life and what you'd like to work on together and I'll get you all the details!