As some of you know, I'm a Frida Kahlo FANatic. Her persistence and resilience in living life on her own terms and artistry, through tremendous physical pain, heartache, and all manner of trials, inspires me. My first solo-hosted retreat, the Paint Your Own Reality Retreat, centered around a Frida art exhibit in St. Petersburg, FL. It was a wonderfully impactful weekend of women connecting to the inner artist we all possess to design (and live!) the life we crave.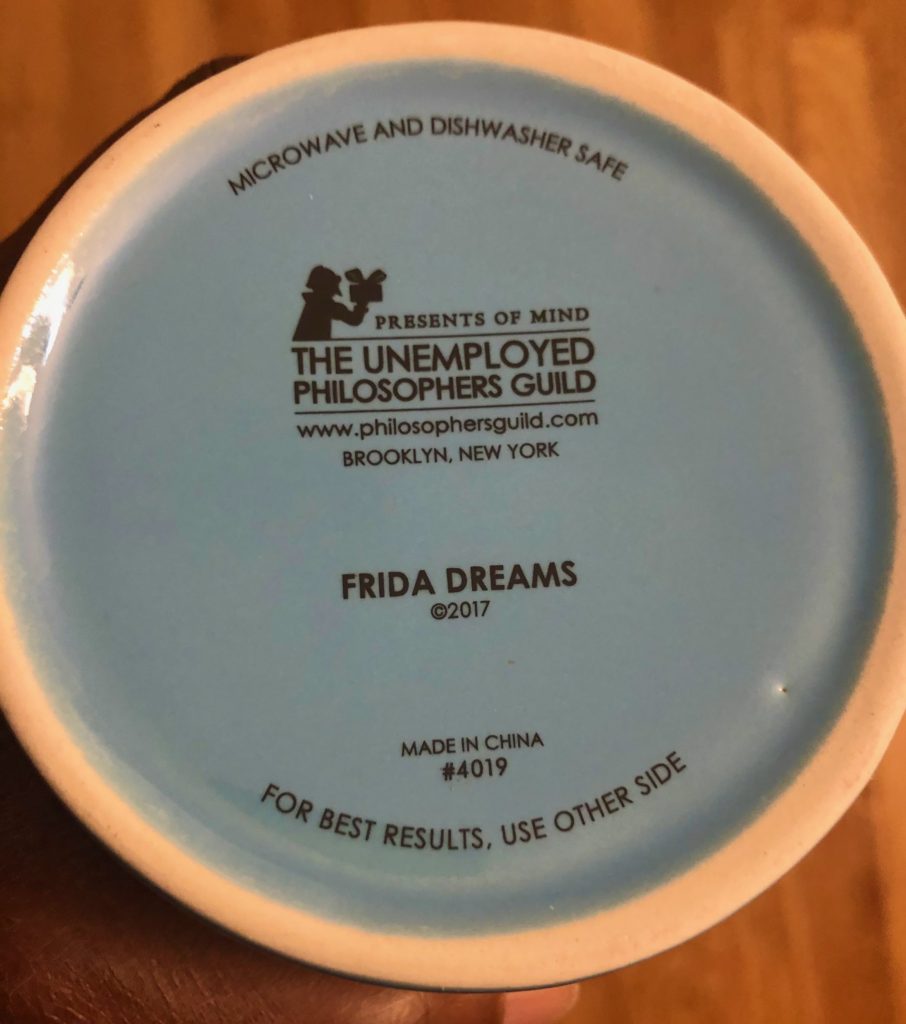 Recently, after enjoying a cuppa coffee in a Frida mug, I checked the bottom for cleaning instructions and laughed out loud when I saw the message, 'FOR BEST RESULTS, USE OTHER SIDE'. Who would use this side to drink from?? LOL
Then, I realized how often we metaphorically do this: pouring our time, attention, and love into what can't take it, receive it, or respect it. We live in the futility of defined insanity…doing the same thing repeatedly, expecting a different result. Looking outside of ourselves for answers that rarely come, because our answers are within. In. The. Mirror. Reflecting on who we are and who we want to be, always brings The Answer. That nudge for something different that won't leave you be is your 'other side' that it's time to use for best results.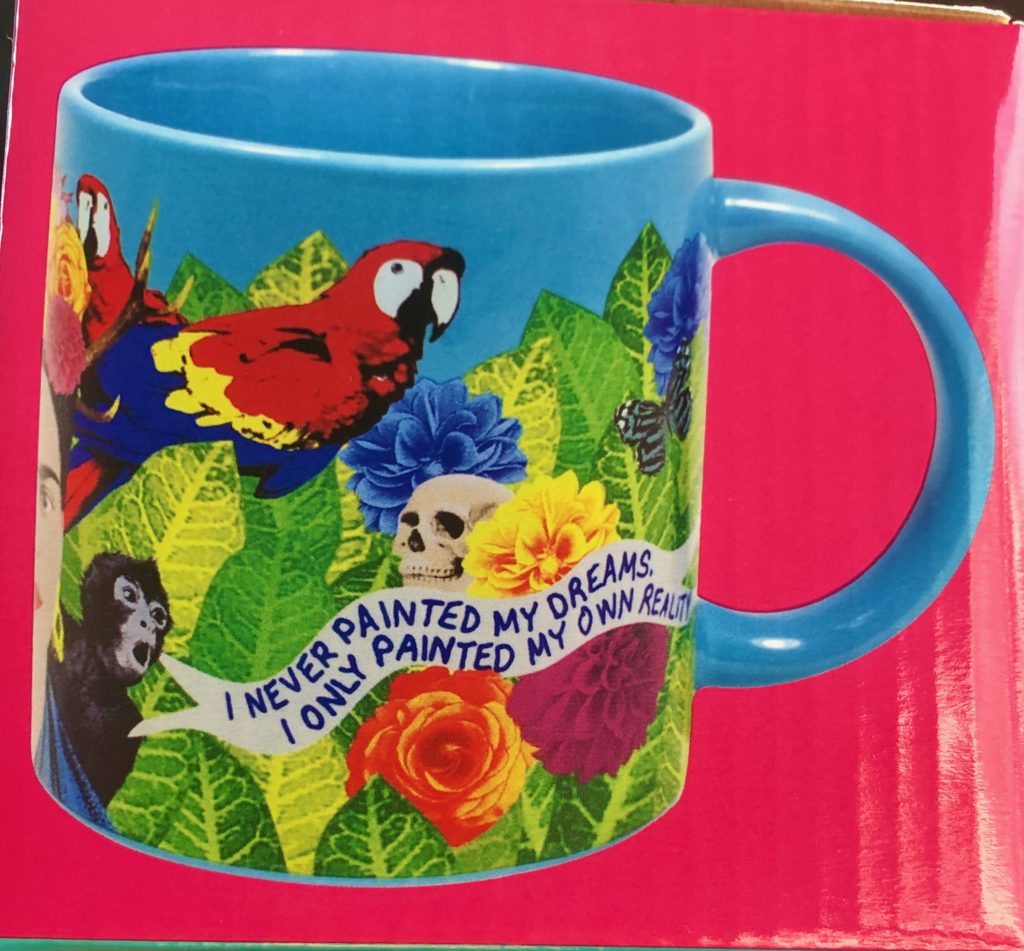 It's February, the month dedicated to all things LOVE. I'm suggesting you give yourself permission to focus on Self-Love. Truth bomb:
LOVING YOURSELF IS RESPECTING YOURSELF. PRIORITIZING YOURSELF IS HONORING THE BLESSING OF YOUR EXISTENCE AND EXPANDS YOUR CAPACITY TO GIVE, CONTRIBUTE, AND LOVE BEYOND SELF.
Start with writing a love letter to yourself. If that sounds intimidating, make it a love note. Speak in the voice of your 90-year old self (or whatever age you can imagine yourself, ten or more years from now), compassionately celebrating your life lived fully and completely…no dream left on the table. I'm doing it too and will share mine next week. I'd LOVE to see yours. And to give you an extra nudge, my LOVE gift to you is a free coaching call for the first five women who send me your self-love letter for coaching on how to make those dreams come true. Now that's better than chocolates and chocolate is my jam!

P.S. Just made one of my dreams come true! I'm collaborating with two BadAss women I adore and respect (Tonya Hill Allen and Gwendolyn Madison Hall) on helping people end career misery (men included on this one!). Our new company is Career Triage HQ and official registration for our masterclass on February 19th is open! You may be out of the corporate rat race, but you probably know someone who's not and who's suffering in frustration. Point them to the Career Triage Masterclass, right here. It's online and spots are limited.