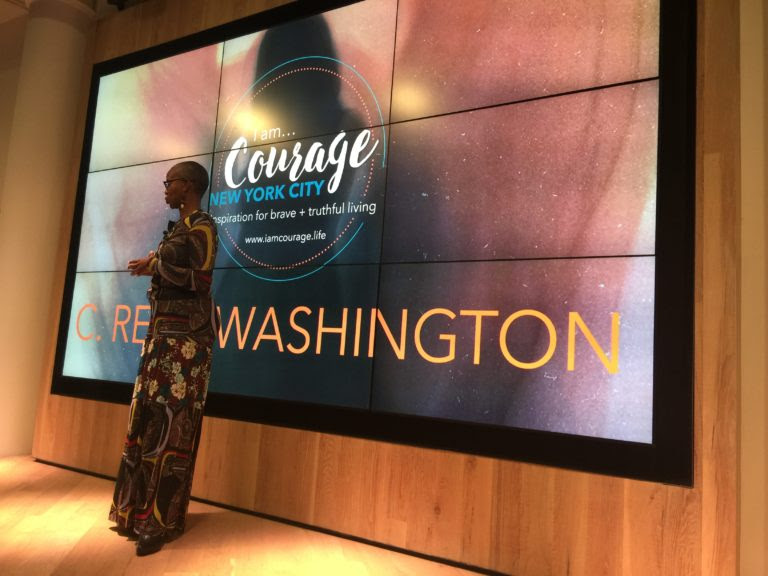 In October 2016, I took the stage in my favorite New York City. I and five incredible women I'd only met a few months before put ourselves on that stage to tell our individual stories of courage. It was early in my entrepreneurial journey and I was terrified of making a fool of myself!
I didn't. We didn't. We connected. We inspired. We changed lives, including our own.
People without fear don't need courage. Read. That. Again.
Courageous people tap into their Do It Afraid muscle.
Since that NYC event, I've helped hundreds of women make courageous moves and transitions:
Change jobs
Start businesses
End dead relationships
Start new life chapters
Have tough, necessary conversations
Prioritize themselves
Move to a new city
Take the dream trip
Give themselves permission to Enjoy Life!
"Success is loving life and daring to live it!" ~ Maya Angelou
And the most daring thing you can do? Trust Yourself.
The highlight reel of my life since that NYC event is book-worthy as is the lowlight reel: relationship drama, illness, money drama, grief, and slap wanting to give up on this business thing every few months!
But, though I'm the queen of Letting Shxt Go, I never give up on myself or the women who gift themselves with daring to live their best lives!
LOOKING FOR A FEW MORE DARING WOMEN
I'm EXCITED for the women who, in spite of their fears, said YES! to the It's My Birthday coaching offer. They're taking a stand for their lives and getting a great jump on 2020 being their best year yet!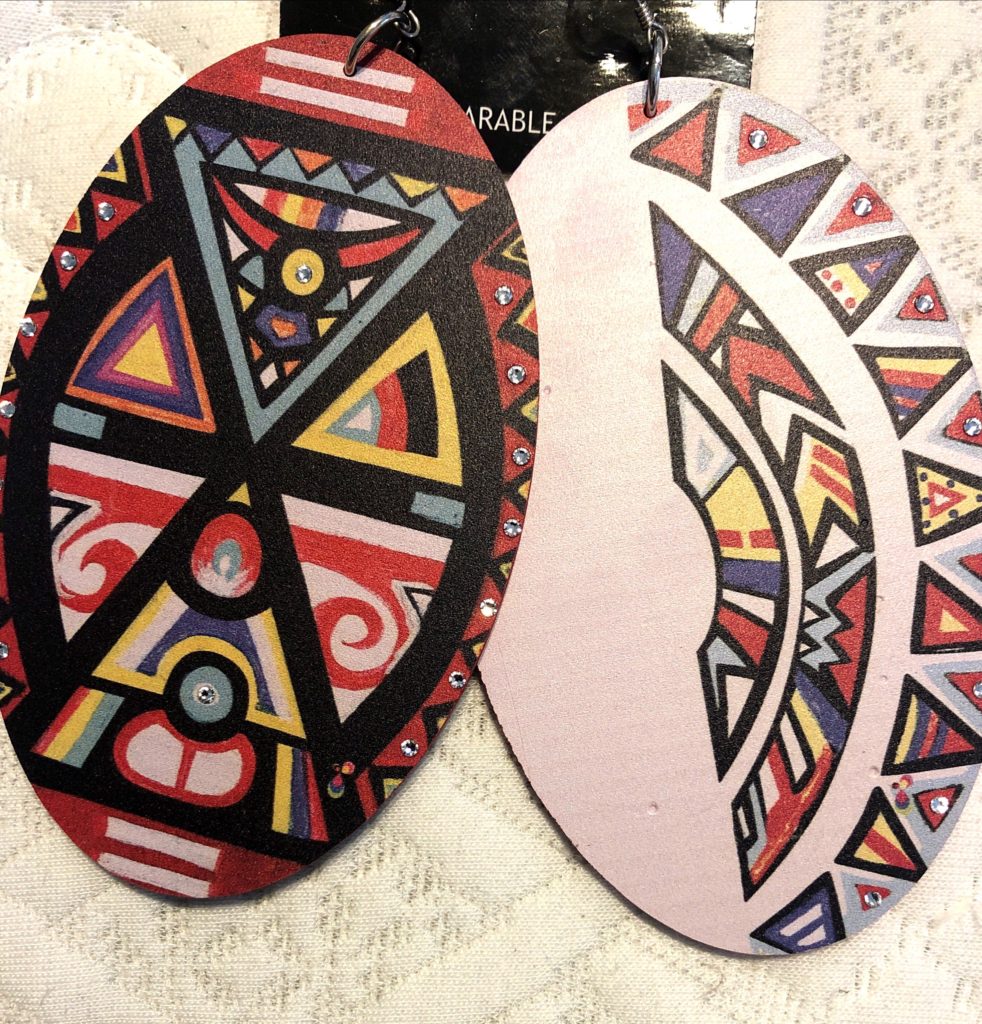 And because I want to leave no (willing) woman behind, I'm nudging you to grab the remaining spots. Help Me Help You is the name of these ear bangers, a wonderful client gifted me for my birthday. Note the blank space. For me, it represents what I help you fill in with what you want for your life.
Another client gifted me with the Courage bangers. This is what I do: Step courageously down the path I choose for my life and help other women find their courage to do the same.
60 days of individual coaching for $600. A safe, non-judgmental space for only 24 women that won't be offered again. 2020 is coming. Dare yourself to get that life you've been craving by clicking here.
Oh, and Yogi Dada, the artist who creates these FAB earrings was so inspired by my work, she's giving a 10% discount in my honor (it ends in October)! Go to her website and use code cReneCoach at checkout. How cool is that! Yep, she has smaller sizes AND she's including her print work in the discount deal which almost never happens!
#LetYourShxTGo! #MidlifeManifest
P.S. Get the weekly motivation I'm serving up on The Midlife Woman Redefined podcast. The reviews are coming in 5-star strong!! Go here to listen.
P.P.S. Want to hear my NYC Courage talk? Click here