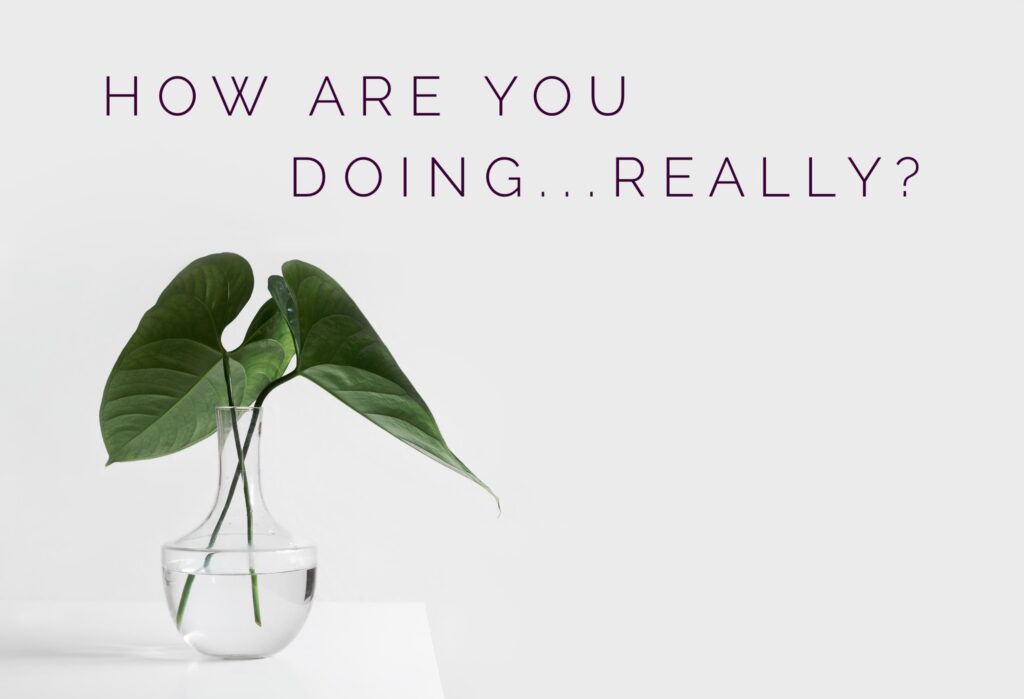 In epidemiology, the idea of slowing a virus' spread so that fewer people need to seek treatment at any given time is known as "flattening the curve." ~ (source, LiveScience.com)
I was born with a small pinhole in my heart. Back then, surgery to fix it was deemed too risky so I took daily penicillin to prevent infection. I was repeatedly told that infection getting to my heart could be lethal and I morphed into a pretty serious germaphobe.
What I was also born with: an extremely introverted personality. I would cross a street to avoid making eye contact with someone. 🤦🏾‍♀️ In high school, I decided that introversion would hold me back from getting the life I wanted and learned how to tap into my social side.
Now, being a germaphobic introvert is potentially life-saving! 😏 Not a big adjustment for me. And while that's great from a 'flatten the virus curve' perspective, I'm also thinking about flattening the curve from a mental and emotional health perspective. False Fear can also be a dangerous virus.
When I chose Surrender as my word-of-the-year and BraverBolderBetter as the Midlife Woman Redefined theme, I had no idea how on point that would be.
To keep the fear virus flattened, I'm staying focused on what I can control:
Staying home
Staying informed through good sources
Staying healthy so as not to overload our health system
Staying connected to family, friends, clients
Staying connected to my coaches to keep doing the internal work
My Braver choice: Continuing to promote my new business instead of curling up in the fetal position (this was an option LOL). No better time than now for people to get a Career Triage!
My Bolder choice: Keeping the dual passion of people doing work they love AND helping women create exciting new life chapters post-career. No, everyone won't make it through this, but most of us will.
My Better choice: Serving where I can when I can…trusting that I will come through better on the other side of this, having helped as many people possible, do the same!
What's your Braver/Bolder/Better choice? Are you taking good self-care actions? I'm so GRATEFUL to have done (and still do) the coaching/therapy work that reels me back from the ledge and keeps me not only surviving, but curve-thriving.
There are many ways to spend this time of forced quarantine. Let these questions guide what you choose: After this virus threat is gone...
Who do you want be?
What are you doing?
Where are you doing it?
Who's with you?
P.S. For those still working the corporate jungle, DO NOT MISS this FANTABULOUS opportunity to increase your value and put /keep yourself in the driver's seat of your career or next move! Details and Registration here for Career Triage: The Masterclass (online April 2nd) today!!
P.P.S. MARK YOUR CALENDARS! We had such a great time this week that I'm continuing each Tuesday at 6pm CST, the free Zoom gathering, Calm In The Time of Coronavirus, to share tips, laughter, and calm to get us through these interesting, life-altering times. Join us and feel free to invite any positive women you know! Here's the join link.
P.P.S. Ready for that deep life dive that's been nudging at you. Let's do it! Schedule a life-strategy session here.
"I wasn't focused and believe me, I thought I was. I was running and chasing… looking for the thing that would make it all happen. Whether it was my business, my relationships, or financial, I just couldn't seem to move forward. René took me through the steps to build the action plan that got me where I wanted to be." ~ Kathe Crawford, Business Strategist & Master Coach