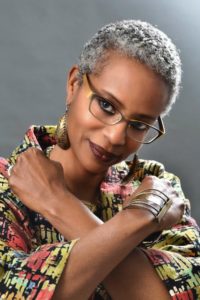 Hello Beautiful!
I did a Facebook post in honor of Maya Angelou's birthday and it's still with me (click here to read). Probably because my teleclass, Let That S#%t Go! started this past week and the first module focus is Who Am I?
Regarding the previously mentioned FB post, who I was then was a "young on-the-way-to-becoming" woman who was crumbling under the weight of perceived expectations. The oldest. The smart one. The ??
There have been soooo many twisty-turny paths between then and now and to quote Ms. Maya again, "I wouldn't take nothing for my journey!"
EVERYTHING that came before…good, bad, ugly, beautiful…brought me to Who I Am today:
A woman who loves her perfectly imperfect self.
A woman who has designed (and isn't afraid to tweak) a live free/love hard life.
A woman who goes after the cake, not the crumbs! (Got that phrase from this message from powerhouse, Arlan Hamilton.
I've gotten to this point with a lot of course-correcting, mindset-resetting and Letting S%#t Go! and that's ok.  Mistakes are simply information and NOTHING is wasted!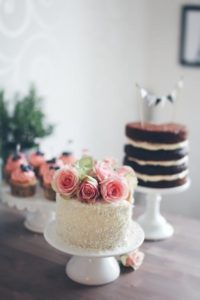 What's your cake of choice?
If you're ready for a life redesign and you'd love doing it in a fantabulous location, mark your calendar for May 31 – June 3. That's when 10 amazing women will experience my FINAL  retreat…emphasis on TREAT, Design The Life You Love in St. Petersburg, FL!
Since by business will focus on different offerings in the future, this last retreat is going to be The Best! Loads of personalized coaching, fun, and the option to be as chill or as connected as you want. It's NOT a trip to Florida with a little coaching thrown in. It's a life-changing coaching package that includes coaching during and post-retreat combined with a relax and release travel experience. Check out this link with details. Stay tuned for my 'sweetening the pot' offer coming Tuesday!
Here's a little gift I created for you. It's a quote e-book, Keep It Movin': Word Fuel for Your Journey.  Pull it up whenever you need an 'I got this!' reminder. ♥️♥️♥️
If you love these blog messages, Share The Love and forward to other women who will benefit. Appreciate you!
c.René Washington
Master Certified Coach and Mindset Maven
cReneCoach.com