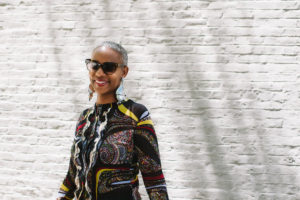 Hello Beautiful!
One of my biggest life highlights was turning 50. I've always loved getting older. Every new year represents (hopefully!) more wisdom, more experiences, more ?? (I stay open). And 50 was my 'you should have it all together' by then marker. Why am I tripping down birthday memory lane? Because next year is my 60th and that 'should' have it all together stuff? Ha! Dr. Martha Beck (read her always spot on column in O Magazine) wrote an article I reference frequently on the Power of Change, http://marthabeck.com/2003/01/growing-wings-the-power-of-change/  which for most of us is a continuous cycle.
And what I know for sure? We're always changing and that's ok because Life is always changing. As Martha notes, there's power in change.
And what I've learned about those changes? They come to teach us and my fifties taught me to become a quicker-on-the-draw learner. To Let My S%#t Go! and close that gap between what I say I want and what I'm allowing myself to have.
I celebrated turning 50 for 18 months. Yep…18! And to kick off a 15 month trek to my next decade, I'm doing new pricing on the Design The Life You Love Retreat, May 31-June 3 in St. Petersburg, FL:
Retreat Details, click this link, https://crenecoach.com/design-the-life-you-love-retreat/
The Girlfriend Deal: $2150 You and your friend pay $1750 each (a $400 savings!)*
Coming Alone Deal: $2150 You pay $1850 ($300 savings!)*
Remember, this is NOT simply a trip to Florida. It's an I want to…
– clear my confusion and get a concrete plan for my next life chapter
– create a plan for reclaiming my time for more fun or to write that book
– take action on getting work I love or great girlfriends
– Relax and regroup with a bigger purpose
Yes, a lot of coaching and life planning (with post retreat follow-up) AND a lot of fun!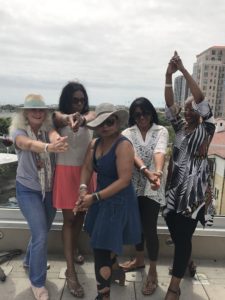 Back to 50, which I celebrated like I'd won the birthday lottery! For my official kickoff, I took several of my best girlfriends on a FunFab beach trip to Florida. Before and after that trip, I did NYC play trips, had an Eat Dessert First party (a ridiculous sugar-fest), went to the Oprah show (twice!), did a Savannah road trip with my mom…whatever caught my fancy. 18 months of celebrating that culminated the day before I turned 51 with a New Orleans-style second line parade in a local park with live musicians and we topped that off with a dinner at a fave, fancy restaurant.
So, you don't want to miss this retreat! Only 9 slots available.
*To receive the Special Pricing, send email to Rene@cReneCoach.com. Girlfriends must pay at the same time.
c.René Washington