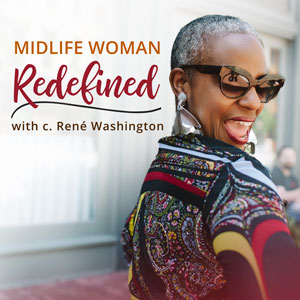 Quote of The Week
"A woman is the full circle. Within her is the power to create, nurture, and transform." ~ Diane Mariechild

Feeling ALL of that right now!

What's Your Bigger Why?
I awoke NOT feeling like going to our strength training class. As I lay there, I secretly wished Mr. Washington was feeling like playing hooky, but wasn't hopeful. He stays pretty gung ho about the class. Lo and behold, his first words were, "Let's stay in today." Music to my ears! And WOW, that's some kind of manifesting, right? Except it wasn't. Tempted as I was, I knew what we wanted more than slugging the day away, was staying committed and consistent to our 'health for life' plan. So, I reluctantly responded, "No." Commitment won! Later, we were both very glad we stuck to it.

What do you want more of in your life?

Strength? Health? Pleasure? Adventure? Wealth? Connection? What dream do you want to become real?

We're entering the last quarter of the year. Are you on track to get what you want? Or are you procrastinating, self-sabotaging, hiding, etc.?

Woo Hoo!
The reviews are coming in and the Midlife Woman Redefined podcast is a hit! Our first winner of the Amazon gift card giveaway will be announced during this Wednesday's episode. Click here to listen and subscribe. You're missing life-altering messages that will help you kick off 2020 right if you don't! And please SHARE. Friends don't let friends miss a good thing!

We Have Not Because We Ask Not
Remember the local talk show (Talk of Alabama) appearance I did? View here if you missed it. I pitched them to return for THREE MORE EPISODES and they said YES!! Mark your calendars for October 2nd, November 1st, and December 2nd.

Your Challenge
I'm challenging you to make a Big Move. I pitched the show because my coach challenged us to be bold and go after what we want. You can too! Maybe there's a tough conversation you need to have OR a health appointment you need to make, OR that trip you've been wanting to take. Whatever it is…Go For It!  And send me an email telling me what you did so we can celebrate together!
#LetYourShxTGo! #TimeToRedefine