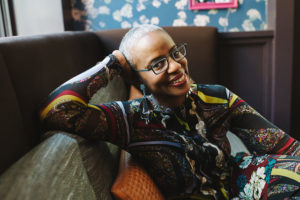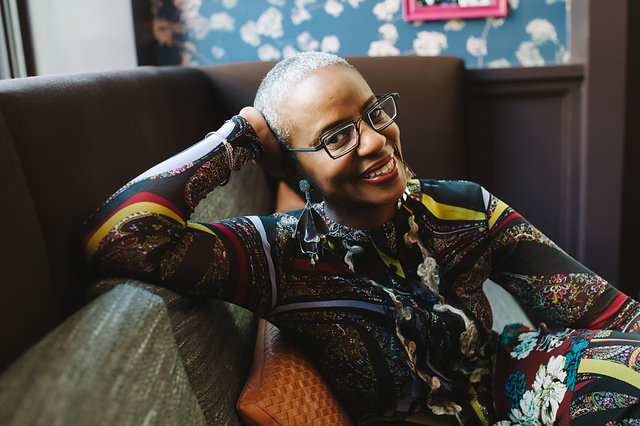 "You're killing my vibe. I'm coming back by myself tomorrow." (said to a friend while dining in one of my favorite restaurants)
Let me back up up a bit. I'm 59 and at 50, I began tightening some boundaries. These are the thrive years. More freedom. More flexibility. And an acknowledgment of how arbitrary life can be. I don't live in fear of disability, death, or disaster, but I do work hard to not take the blessing of my now for granted.
So I'm much more protective of my space. I chose to stop sharing hotel rooms at 50 because I need to detach and regroup at the end of the day. And I stopped attempting to convince people to love what I love. Which is why I opted out of returning to the restaurant with my friend. It wasn't so much about the friend, whom I love to pieces. It was that this particular restaurant is a special dining treat for me…one that I'm only able to have once or twice a year. Restaurant outings for me are typically as much about the company as the food and I'm pretty neutral on how the experience goes down. But this one is my 'treat yo self' exception. If friends enjoy it, YAY! But if not, Bye! I want only positive energy. LOL
Everything ain't for everybody. ~ Jill Scott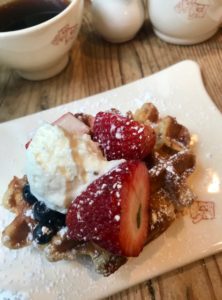 I let go of dragging Mr. Washington to places that he has no interest in because it only makes us both miserable. I let go of trying to convince friends that they should join a particular experience with me.
I want to savor and soak up as many PME's (positive memorable experiences) as possible. It's the rare loved one who's one-size-fits-all for our desire closet. And I'm being more conscious of not being the vibe killer for others.
What experience do you deny yourself or enjoy less than you could because you're doing it with someone who isn't feeling it like you do? How often are you settling to accommodate other's needs at the expense of your own? When will you Let That S%#t Go?
Yes, sometimes compromise is optimal, but if you're settling more than savoring…feeling more drained than LIT UP!…
Let That S%#t Go!
It's time to savor.
c.René
c.ReneCoach.com
How to Work With Me:
Let That S%#t Go! is a deep and life-changing six month experience for midlife thrivers ready to rewire and create their What About Me? life chapter. It starts in September and full details will be shared in a few weeks.
Respond to this email to be placed on the interest list OR join my Midlife Manifesters Facebook group (be sure to answer the three question prompts), here.