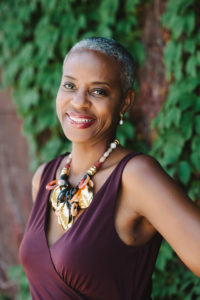 I couldn't find my car.
For 20 minutes.
In a rainstorm.
My girlfriend and I exited the movie theater after seeing Beirut (recommended!), said our goodbyes, and I started my parking lot trek of drenched confusion. At around minute 15, I call my friend for company in said confusion and she (one of my ride-or-dies) returned to help her soaked buddy look. After the fourth aisle and no sign of my car, I knew it had been stolen…which would have been a totally odd and random occurrence. We went down the fifth aisle and there it was! How did I get so confused??
Now while confusion is not a foreign feeling for me, I was a little surprised at being so far off in remembering my car location. And it validated some changes I'm making…my own mindset reset re adding more fun and more chill in my life. I'm…
Reclaiming my time and my mind. I love my work and recently realized I'd love it more by instituting and staying on a schedule. I ran late to the movie because I was trying to get one more thing done, which kept me from…
Paying attention. Running around like a headless chicken means I can't focus on what I'm doing and you can't remember what you haven't seen. Cars get lost. LOL!
Paying attention. Doing more of what lights me up: time with Mr. Washington, non-biz related reading, jigsaw puzzles, girlfriend outings and trips, library visits, catching up on Outlander!
Paying attention. Better self-care.: more sleep, knee repair so I can get my move and groove back.
Eliminating overwhelm. As the rain soaked further and further up my pant legs, it reminded me of the stress creep we allow in our lives. Stay vigilant about your oxygen mask, women!
All is well. I didn't melt.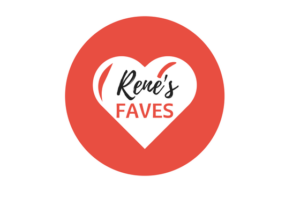 Ways to work with me (BE SURE TO CHECK THE RETREAT DEAL!): https://crenecoach.com/work-with-me/ 
Did you download my e-book? https://crenecoach.com/keep-it-movin-2/
What I'm drooling over: Crabby Wyatt's Crabcakes (Thanks Delores Simmons!),
What I'm listening to: Luvvie Ajayi's Rants & Randomness podcast (the Jenifer Lewis interview…Rise UP Queens!), https://rss.simplecast.com/podcasts/4528/rss
What I'm reading: Year of YES by Shonda Rhimes AND my beautiful friend, Kathe Crawford's new speak-to-your-soul book on how a secret can color every aspect of your life, Unlocking Secrets. Download a free chapter, http://kathecrawford.com/unlocking-secrets then pre-order this book!
What I'm watching: Too much! LOL But one of my fave new shows is Good Girls. The three stars have the best chemistry and I'm in to see when their life of crime finally crashes down on them. And The Americans finale airs this week. A phenomenal and oh so timely show!