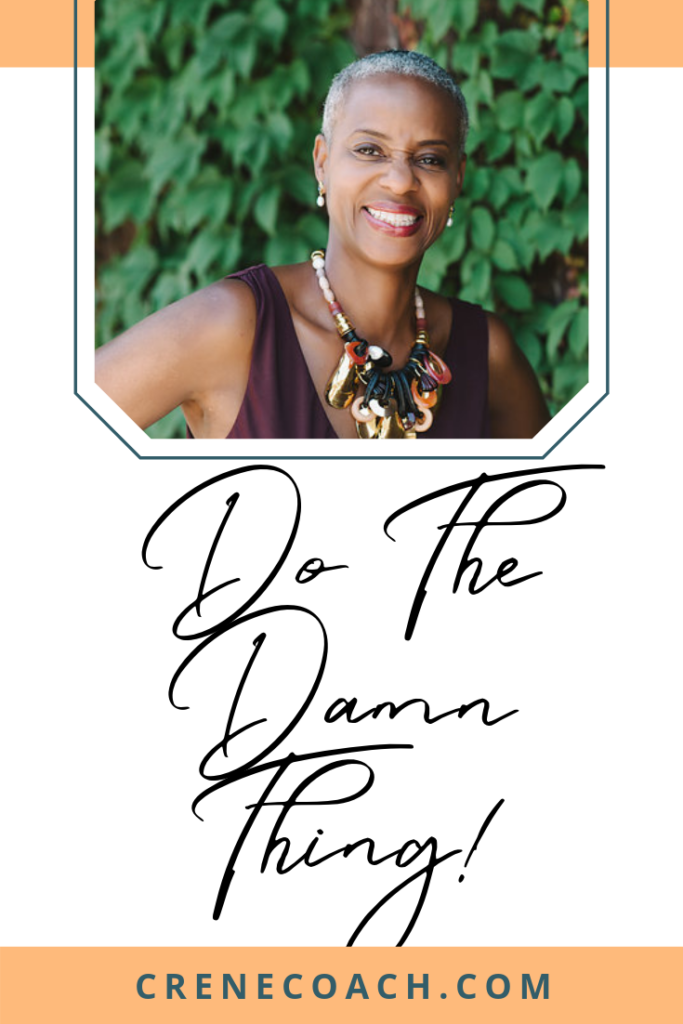 At the end of your life, you don't regret what you did, you regret what you didn't do.
Do the damn thing!

I'm sharing the Midlife Manifest Manifesto I created:
Read it.
Speak it out loud.
Live it.
#LetYourShxtGo! #MidlifeManifest

P.S. Ways I can help you let go and do it:
Treat Yourself to listening to a wonderful interview series I participated in: Awakened Midlife…How to Love and Enjoy Your Body Now hosted by Keren Brown, CPCC. Click here for full access to the series.
ReTREAT Yo Self! I'm leading TWO retreats in September!! One to New York City and one to Lisbon, Portugal!! Both retreats will be design-your-life focused and the jumpstart you need to GET MOVING! Because they include specially curated activities and one-to-one coaching, I'm only taking FIVE women per retreat and spaces have sold. If you've been on the fence about working with me, LEAP! My retreats are (proven) FAB opportunities to get quick life turnaround! Click here for details.
My podcast launches July 31st!!! Follow my Wednesday newsletter for behind-the-scenes details. What dreams are you sitting on? If you're not on my email list, subscribe here to follow my path to dream realization.