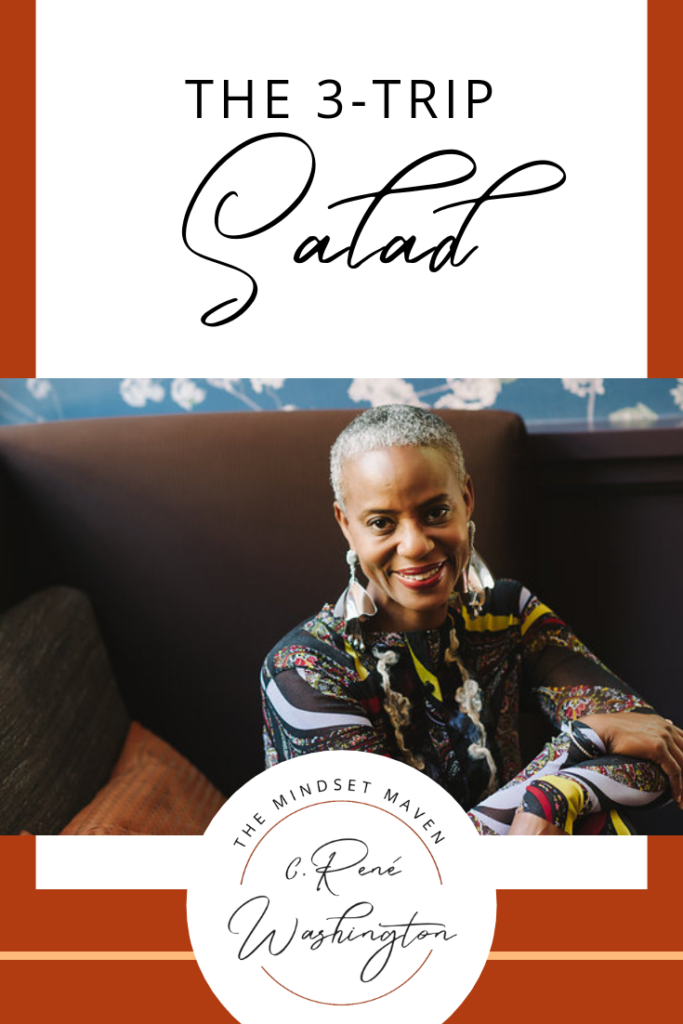 You know that dish you love? The one you can always count on to taste yummy and make you feel yummy? One of mine (I'm X-tra so I have several!) is the Greek salad with shrimp, no feta from Taziki's Mediterranean Cafe. The lettuce and vegetables are always fresh and crisp. The shrimp is always grilled to succulent perfection.
Mr. Washington picks up this salad for me at least once a week, and on a recent run, by the time I got it I wasn't hungry and saved it for the next day. When I opened the box, the salad was covered with feta. I HATE feta!
Decision: do I scrape it out or take it back? I'm almost 60 and my 'make-do' button is getting weaker and weaker. I called them and went back to get the replacement. They apologized and gave me dessert for my trouble. WIN! Returned home, opened the box and NO SHRIMP! I burst out laughing. It's 2:00, I've only eaten a handful of nuts and raisins early that morning, and I'm ready to eat!! I get back in my car, return, and we all crack up about it. I've been getting this salad for years so they have a lot of grace with me, and it also made me think about this:
Getting to your "good thing" can involve some twists, turns, roadblocks, frustration, kraziness… even some pain. And we need to remember that when we're keeping ourselves stuck and stymied because the path is harrrrd. Because we may have to start again. And again. If what you want is truly worth the trouble…
Let that shxt go!
Get clear on what you want. (Hint: 'who you are' clarity helps tremendously with this.)
Create a plan for getting it.
Get IT!!
#ItsYourTime #MidlifeManifest
P.S. Ready to stop letting fear of hard keep you from your good thing?:
Sign up for the Midlife Manifest Sistermind. It's the transformation that sticks program. If you'd like to learn how you can 180 your life in six months, shoot me an email with "I'm Ready" in the subject line.
Love to walk OR need motivation to get MOVING? Walk That Shxt Out! is your ticket! Get coaching messages perfectly curated for listening to walking, running, or cycling.
Come see me LIVE April 20th, along with the three other FAB women of Living Well Woman for our Self Love Explosion Tour…Where Passion and Power Meet! You don't want to miss this!! Get ticket and sponsorship information here.