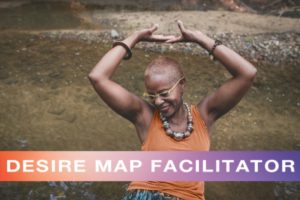 Hello Beautiful!
As promised, here's your first video to get you started, https://youtu.be/Qj5tL8O3d_I  (10 minutes).
Annnndddd….There's a facebook page where I'll be posting daily to provide more support. Join here, https://www.facebook.com/groups/354484758365782/
Want the written backup? Read below. Treat yourself by setting aside 30 minutes to an hour to answer these questions in a beautiful journal while sitting in your favorite chair.
Start Where You Are:
Check in with your thoughts about goal setting and allow yourself to remain open to the process.
What are your top desires? Most people want more time or more money. What's the feeling behind your desires? Do you really need more… or better management of what you have? (There's no right or wrong.)
What's stopping you from getting what you want?
Have you ever strived for something and didn't feel very fulfilled when you got it?
Warm-Up Exercise: Three Sentences
My favorite feelings are…?
I'm worried about…?
I'm proud of…?
Self Compassion Exercise
How do others help me?
How do I help others? How do I feel when I help others?
What do I know to be true about me, about what I'm capable of?
Most of us are compassionate beings. Do you extend the compassion you show for others to yourself? As they instruct on flights, "Put on your own oxygen mask first." If you can't breathe, you can't help anyone else breathe!
As you begin to determine your Core Desired Feelings, this list of feeling words may be helpful, https://drive.google.com/file/d/1keL482y4_SfizqbC8ywGyj9oTqVHPPDG/view?usp=sharing
Read the Declaration of Deserving below, out loud. Substitute 'I' for 'you'.
A DECLARATION OF DESERVING
By Danielle LaPorte
You are worthy of your desires. Really wanting what you want gives you the
power to get it. You were born free. (The more you try to earn your freedom,
the more trapped you become.) You are worthy of love and respect. Lovable.
food made with pure intention,
Hello, Please, Thank you,
a chance to show them what you're made of,
health care, including dental,
to have your deepest needs met,
to be loved for who you really are.
You deserve all of this — and more — just because you showed up to life.
P.S.
Here's the zoom link for Thursday's Question Hour,
https://zoom.us/j/970539522
. I'll send a reminder Wednesday with detailed instructions.